Want to eat a low-carb pizza with a healthy base? In this recipe you will learn how to make our low-carb pizza with a cauliflower crust.
Pizza is one of the favorite meals of the average person. But it is far from healthy.Pizzas are available in all shapes and sizes. Not all of them are equally bad, but they all consist of the same unhealthy carbohydrate-rich pizza crust.
Hence, a pizza is generally not recommended for people who have diabetes or eat low-carb.
That is why I have a variant for you in this recipe that does contain a healthy pizza crust.
This is a low-carb pizza base made from cauliflower.
I can already hear you thinking:"Cauliflower?"Yes from cauliflower. And it is also very tasty.Where a normal pizza base is made from flour, this pizza crust is made from cauliflower.Flower is very unhealthy if you want to lose weight, eat low carb or have type 2 diabetes. Per 100 grams of flour contains on average:
70 gram of carbs
4 gram fibers
And whole wheat flour isn't much better. It contains:
65 gram of carbs
4 gram fibers
Flour has approximately a glycemic index (GI) of 65. This is almost equal to table sugar (GI of 70).The glycemic index literally indicates the effect of a product on your blood sugar.Whole wheat flour is slightly lower, but not much lower (around 50).That means that it makes little difference whether you eat table sugar or a pizza crust when you consider the effect on your blood sugar.

How to make a pizza crust healthier?
In other words, that pizza crust needs to be healthier if you want to lose weight or improve your blood sugar. There are several products you can use for a healthy low-carb pizza crust.
Then consider:
And the latter is what I want to talk to you about.Cauliflower is a vegetable that is low in carbohydrates and reasonably high in fiber. Ideal for those who want to eat low carb​.
For that reason cauliflower has a very low glycemic index (<15). This means that the effect on the blood sugar is also very low. And that is ultimately what makes this pizza crust much healthier.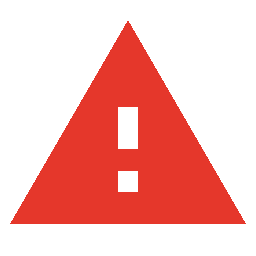 Watch out
You can also buy a low-carb pizza base at supermarkets like Walmart, but these are NEVER really low-carb. Only part of the base is made with healthy ingredients. The rest is simply made with (whole wheat) flour.This makes such a crust 'healthier' than regular soil, but by no means healthy.
Feel like making the recipe? Check out what awaits you below.
The photos and recipe of the low-carb pizza with a cauliflower crust
Is the water already starting to run in your mouth? Then go all the way down for the complete recipe of this low-carb pizza.
If you are very fond of Italian cuisine, then in addition to this pizza recipe, I also have a recipe for low-carb Italian lasagna.
Do you find this recipe delicious? Click on one of the buttons to share it!
Ingredients pizza crust
800-900

grams

cauliflower florets

1

egg

-

beaten

40

grams

soft goat cheese

1

tsp

dried oregano

pinch

salt
Ingredients toppings
3

tbsp

tomato passata

Vegetables of your choice sliced

-

(mushrooms, bell pepper, onions, olives, zucchini, spinach, etc.)

50

grams

grated cheese of your choice
Sodium:
97
mg
|
Calcium:
81
mg
|
Vitamin C:
49
mg
|
Vitamin A:
175
IU
|
Sugar:
2
g
|
Fiber:
2
g
|
Potassium:
339
mg
|
Cholesterol:
29
mg
|
Calories:
74
kcal
|
Saturated Fat:
2
g
|
Fat:
4
g
|
Protein:
5
g
|
Carbohydrates:
6
g
|
Iron:
1
mg